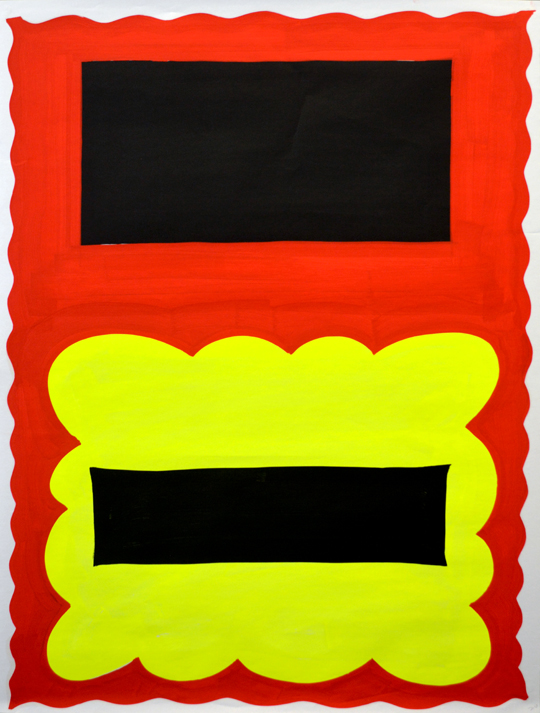 My friends at the School of the Art Institute's Student Union Galleries (SUGS) approached me about participating in a one night event/happening called "Party" in celebration of their 20th anniversary. Coincidentally it's about the 20th anniversary of my affiliation with the School– enrolling in my first Early College Program class in my junior year of high school in 1994.
Of course, I'll participate! You probably want me to cook something, yeah?
Well that's the tricky thing– the School is pretty uptight about who prepares the food (no surprise).
You would have to agree to prepare the food in a licensed facility.
Okay.
The School tends to use Food for Thought (the catering service that runs the campus wide dining facilities since just last year) for all their events.
Well, I just recently paid homage to Sonny. Maybe I can work with him. (If you are unfamiliar, he ran his namesake cafeteria in the Columbus Dr. building for 24 years until his business got phased out by Food for Thought, for who he now works as an employee)
I'd like to approach him myself.
Fast forward a week or so, I hadn't found the time to talk to Sonny. In my inbox:
Eric, its Sonny, we need to talk…
I knew that the back story had an unfortunate ending, but while working on my tribute to him, I tried to focus positively on his legacy.
The School had gotten to him before I had.
Our resulting exchange was quite uncomfortable– he was not interested at all in working overtime for his employer. I promised him that I would drop the idea and relay this to the School.
I felt like I had fucked up.
Backtracking for a sec: a few of my friends were also invited to participate in this party and it seemed like a ripe opportunity to collaborate with artists whose work I admired greatly. One of these artists was Alberto Aguilar. In grad school, before I was familiar with Alberto's work, I had begun to work with sign painters to produce hand painted, grocery-store-ad-style signs that would proclaim various ideas about food in relation to my work. Alberto had a show at R&C for which he produced large scale, masterfully painted signs. I liked his guy's tighter style better than the guy I was working with and he gladly shared his painter's information. And I have worked with Southwest Signs ever since. The lobby of the Nieman Center, where the Party was to be hosted, is flanked in large beautiful windows, so I approached Alberto about collaborating on signs to install in them.
Alberto and I met and I told him the story about the trouble I'd had conceiving of a cooking project with the School's rigid policies, as well as my unfortunate exchange with Sonny, and my growing disdain for Food for Thought. We brainstormed. It seemed as though we could generate content for our signs out of the obstacle-laden experience I was having maneuvering through the School's bureaucracy.
I had never actually tried FFT's product. I was biased, but I thought that perhaps Alberto would be more objective in his opinions. He is a very good cook, in his own right, and as a father, he has a vested interest in nutrition. I trust his palate. We would sample every single menu item and collaboratively review them. We would take a bite and then write down a few words each to convey our impressions. We would compare notes and together, combine words from each of our reviews into single phrases to represent each food item. They would read as funny aphorisms or poems, with slippery language full of double entendre. I liked that the idea rubbed up against the flippant nature of amateur food criticism (e.g. Yelp) and subversively made comment on the quality of FFT. But it would read as word soup, funny adjectives and unspecific nouns that would not directly point back to our source material. I thought we could get away with it.
And bless them, the SUGS team stood by our project. It seemed like it was going to work out. But then at the 11th hour, 4 pm on the Friday before the big final planning meeting, I got an e-mail. The SUGS crew ran the idea up the various bureaucratic channels and it was met with disapproval. Some of our language was too harsh– words like "vomit", for instance. They came at me with some from-an-attorney's-desk language that the artwork would compromise the well being of Food For Thought's workers. Not so sure about that. My gut reaction was to pull the plug on the project. The School has a history of censorship– such as "Mirth & Girth", the painting of Mayor Harold Washington in women's undergarments and Dread Scott's "What is the Proper Way to Display the U.S. Flag". Our project seems pretty ridiculous and innocuous in this context, but I was feeling worn down by the man. We considered removing the offensive language, but I did not want to neuter the project. We then thought about removing the words from the signs and presenting blank signs left with only the decorative elements intact. I liked the idea of emptying out the language, though a friend of mine, Paul Cowan, had made nearly the same work (though likely with an entirely different intention). In the end we settled on blacked out censor bars standing in for the actual words. Alberto and I are actually more pleased with this finished project than our original intentions– the bright colors have a playful, celebratory presence that are discordantly interrupted by geometric, but irregularly- placed black bars. The formalism of the piece conceals the content while boldly pointing to the institutional censorship.