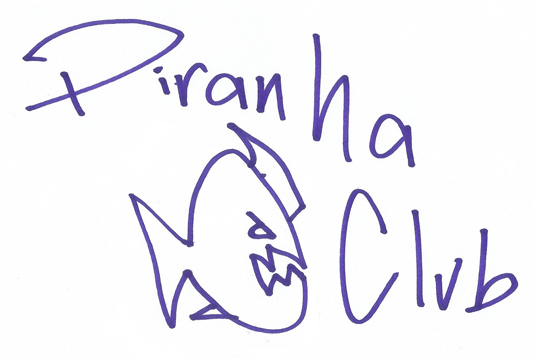 The Piranha Club is a sup­per club.
A Mid­west­ern spot where you have a few drinks and make new friends.
The food's in the mid­dle, round and around, a plate of pick­les and loaf of bread.
We might cook mush­rooms, or native grass, a goat's spleen, or even your shoe.
Pira­nhas are hun­gry, but that's the point, cause so am I, so are you.
Feb­ru­ary 17th, Noble Square neigh­bor­hood, 8pm
The Pira­nhas will feed you

FOOD

.
A trib­ute to our ancestors–
$40 Capac­ity: 20 seats
2/17. 8 pm. 1034 N Milwaukee