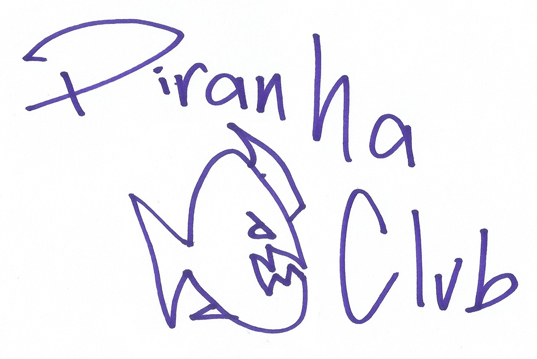 Piranha Club #2: The Last Last Meal
Saturday March 10th, 7pm.
Roots & Culture 1034 N Milwaukee Ave.
In September of last year, the state of Texas (which coincidentally is the state that puts the most prisoners to death) banned the millennia- old practice of serving a last meal to an inmate awaiting their execution. The last last meal was served to Lawrence Russell Brewer who, in protest, refused to eat the excessive spread of favorite foods that he requested.
For Piranha Club #2 we will share Brewer's last meal order:
Big bowl of fried okra with ketchup
Two chicken fried steaks smothered in gravy and onions
Cheese omelet stuffed with ground beef, tomatoes, onions, bell peppers, and jalapeños
Triple meat bacon cheeseburger
Three fajitas
One pound of BBQ
Half a loaf of white bread
Pizza meat lover's special
One pint vanilla ice cream
One slab of peanut butter fudge with crushed peanuts
Root beer
Sorry vegetarians. Spring is coming and so are the greens!