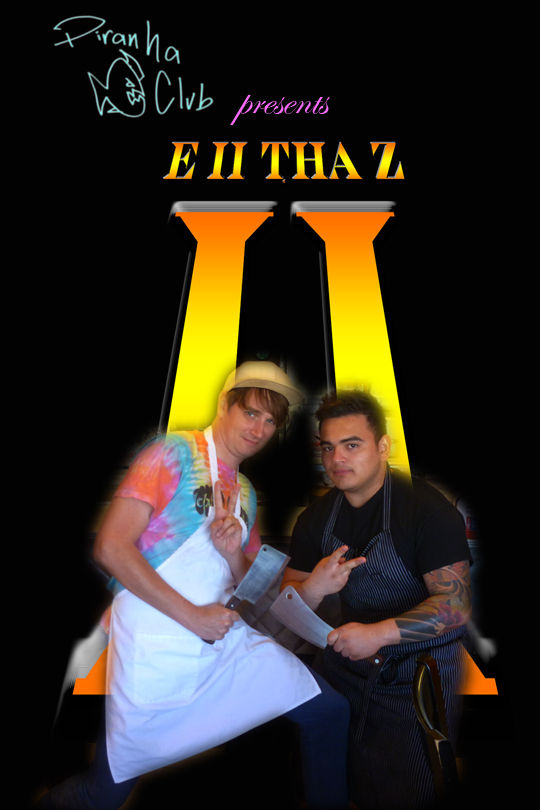 You've waited for it, E 2 tha miz­za­hthafakkin Z back again in the mthafawkin hiz­zouse, Piranha style this time. E-Dogz style still too, know wut I'm sayin. Come n get it, muffucka!
No tick­ets, no reser­va­tions, no seat­ing, eat in the muthafkkn streets, mawfakker.
April 21st, 5– 7 PM
1034 N Milwaukee
Anto­ji­tos y cerveza. 1 for $3, 2 for $5.
Veg­e­tar­i­anos welcome.